The City of Seville closed its 2019 presidency of the Community of Ariane Cities on Tuesday 26 November during the Council of Mayors at Seville City Hall, which brought together 33 members from across Europe.
The Council reviewed all the year's activities and proposed strategies for 2020. At the meeting, the mayors signed the CVA paper entitled "Regions and firms united in promoting the excellence of European space transportation" in which they called for the need to invest more in Europe's aerospace industry and stressed the importance of ensuring the continuity of its independent access to space.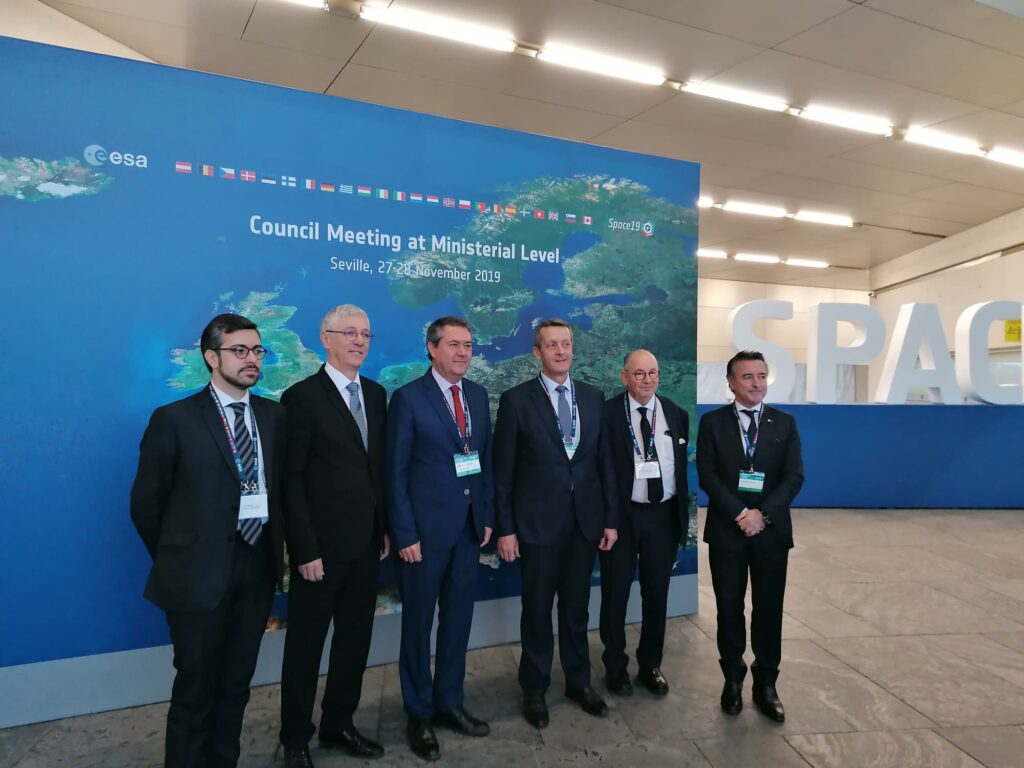 PL Sanna / JC Dardelet / J Espadas / J Mangon / P Trefouret / F Doblas
Other highlights of the Council were the Ariane City Mayors' meeting of the Ministers of ESA's Member States on the occasion of the Agency's Space19+ Ministerial Conference, which also took place in Seville, on 2728 November, and the Mayors' participation in the inauguration of Space19+.