On 25 January, a new page was written in the history that links the 12/13 de Ligne, the City of Liege and the Community of Ariane Cities. The Quartier Jacques de Dixmude, the Battalion's barracks, became a small corner of French Guyana for the occasion. Through an exhibition of photos, videos as well as material and equipment used by the Lignards in the Amazonian forest, the participants witnessed a trying but enriching stay. But "Europe's gateway to space" was not forgotten. The Guiana Space Centre and European launchers were prominently displayed thanks to the 10 panels created by the CVA telling the history of space since Ariane 1 and the models of the Vega, Vega-C, Ariane 5 and Ariane 6 launchers installed next to the Battalion's Golden Book.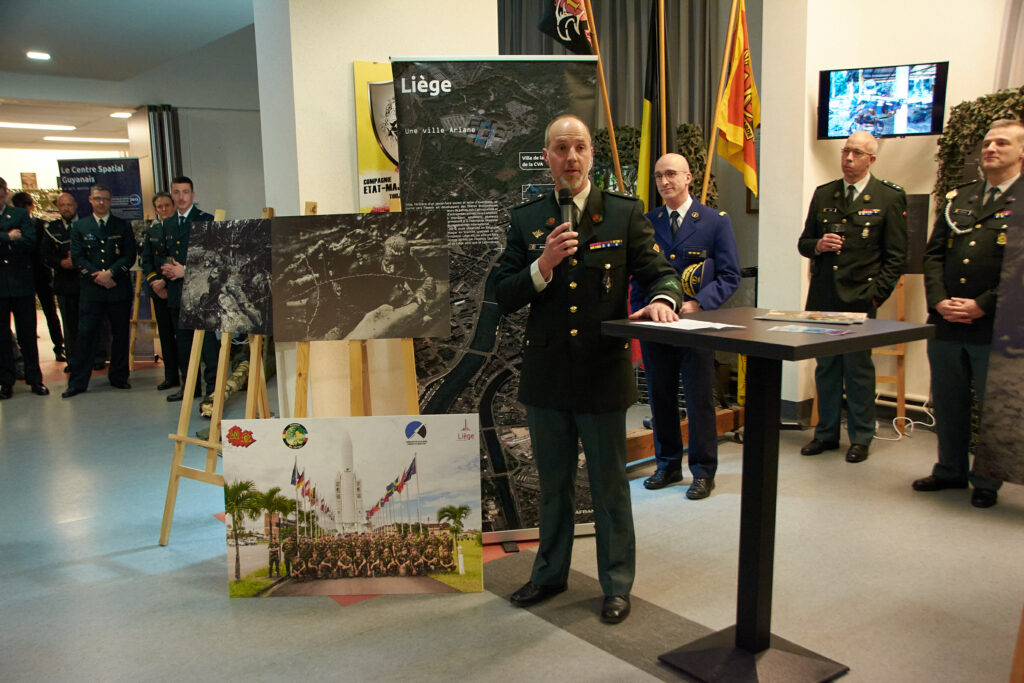 In front of a large audience, Lt-Col BEM Brennet, Head of Corps of the 12/13Li, and Brigitte De Deyne, Treasurer of the CVA, evoked in their respective speeches the links between the CVA, the City of Liege and the Battalion.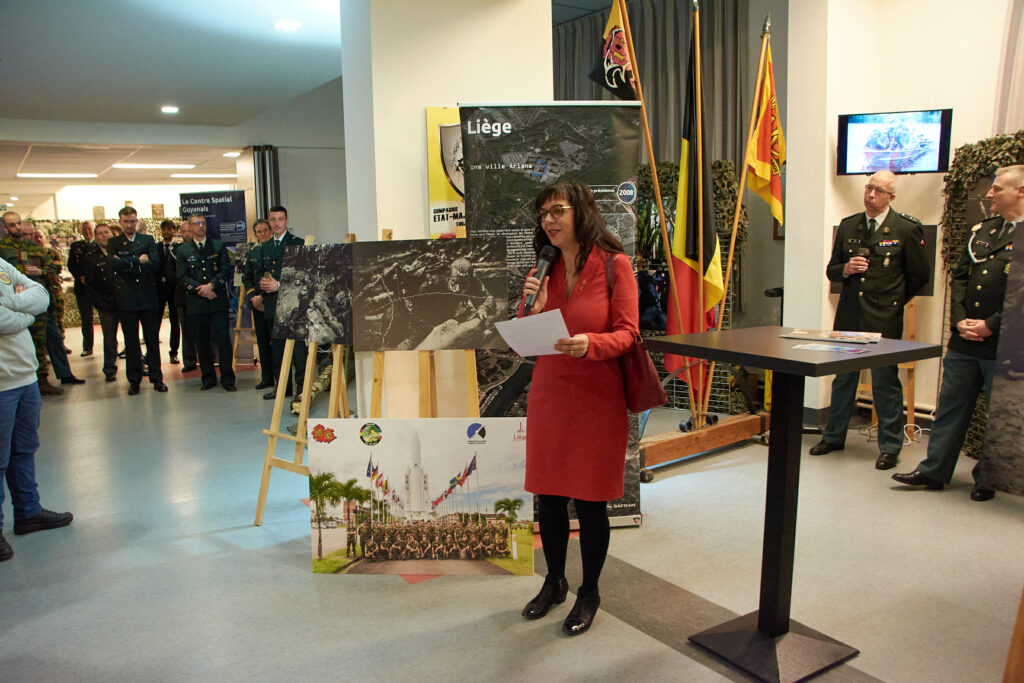 It is certain that the training at the CEFE and the visit to the CSG will constitute unforgettable memories for the Lignards and we can already hope that other pages will be added to the "space" history of the oldest Belgian infantry battalion
Read the french article written by Cpt Paquay, Commander of the 3Cie, about the 3rd CIE's stay at CEFE here.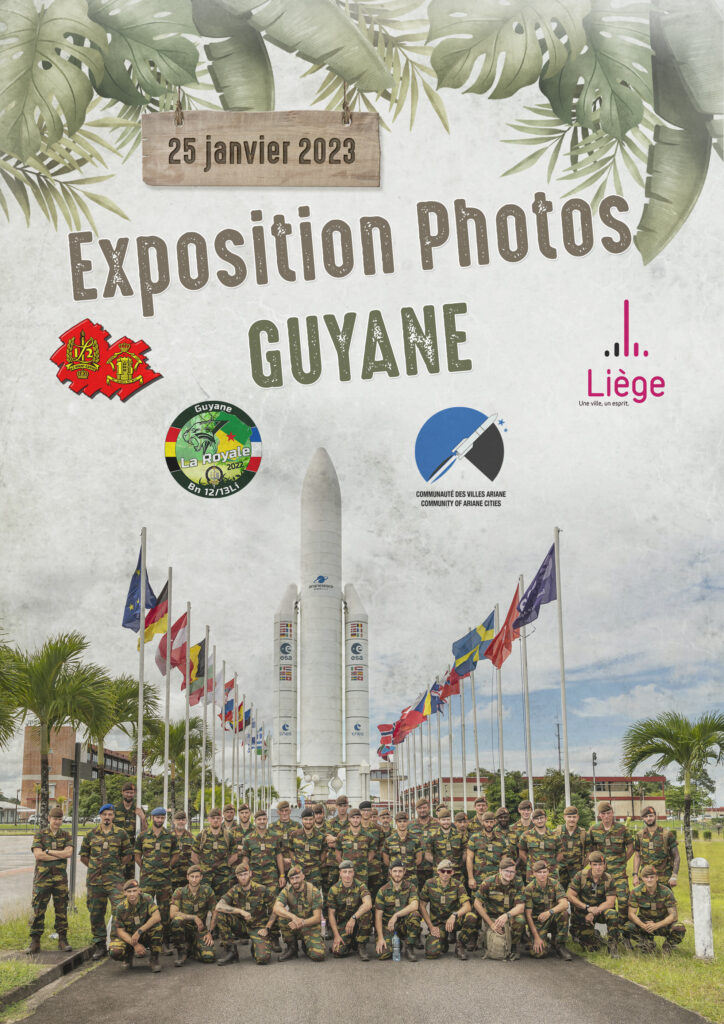 Credit photo: Bn 12/13Li – IPR & Belgian Army