The CVA Bureau members had the pleasure of meeting in Colleferro on 3 and 4 March 2022 for the first Bureau meeting of the year hosted by the Presidency of Colleferro and Avio (Italy).
On the first day, the 2022 Presidency had prepared an exceptional programme including a visit to Agnani, a historic city also known as the City of the Popes. The Delegation was honoured to be welcomed by its current Mayor Daniele Natalia.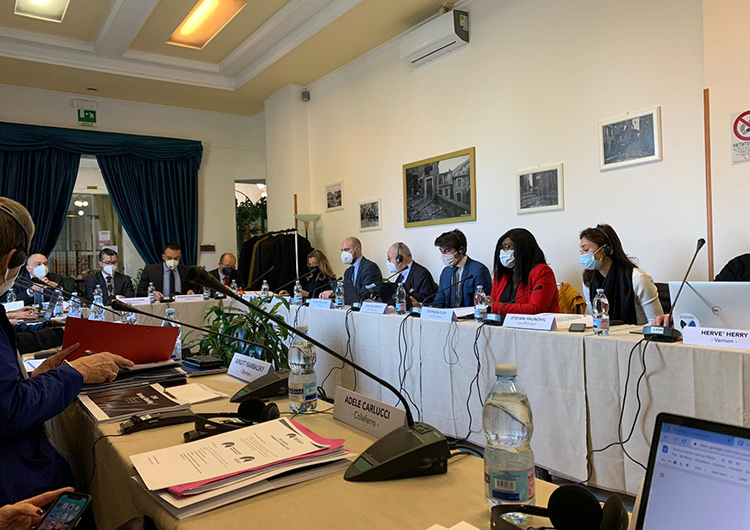 The second day was dedicated to the first institutional event of the year. The Bureau meeting was chaired by Pierluigi Sanna, Mayor of Colleferro, Francesco Guadagno, Deputy Mayor and Ambassador Mario Cospito, Vice President for Institutional Affairs at Avio, in the presence of representatives of ESA, Cnes, ASI, Arianespace and Avio as well as the cities of Bordeaux Métropole, Bremen, Les Mureaux, Liège and Vernon, city of the 2023 CVA Presidency.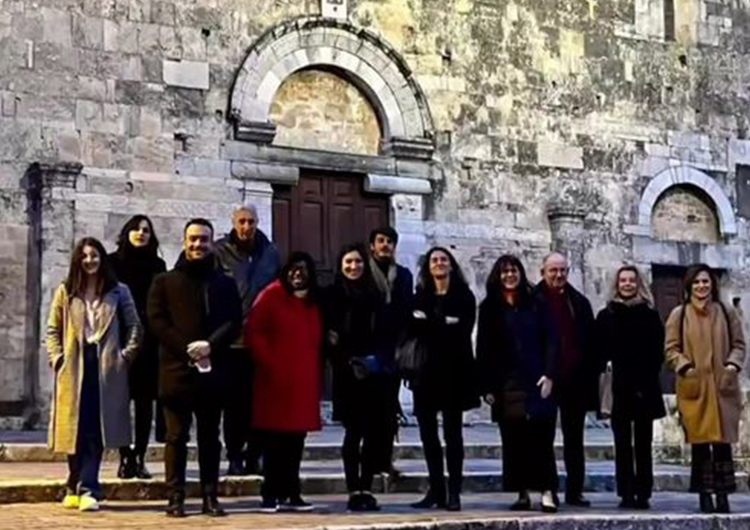 On this occasion, the CVA members reviewed past and future activities in order to best support the 2022 Presidency and prepare the next Council of Mayors which will take place on 28-29 April 2022 in Rome.
More specifically, the following points were discussed with the utmost attention of all members:
The implementation and validation of Gaele Winters' role as CVA Ambassador
The 2022 Presidency European project proposals for the benefit of all CVA members
The 2022 programmes and projects
Financial elements 2021 and 2022
The current situation of European space transportation
The presentation of the programme and the challenges of the 2023 presidency carried by Vernon and its industrial partner ArianeGroup
The CVA would like to thank all the members present at this important meeting for the development of the association and for keeping the European space transportation sector strong.