In the framework of the Science Holidays organised by the Community of Ariane Cities (CVA), the city of Liège welcomed a group of young students from different European countries (Germany, Belgium, Spain, France) in early July. After Bordeaux in 2019 and a postponement in 2020, Liège was finally able to host this programme in 2021, a year which also marks the 20th anniversary of the city's membership to our network.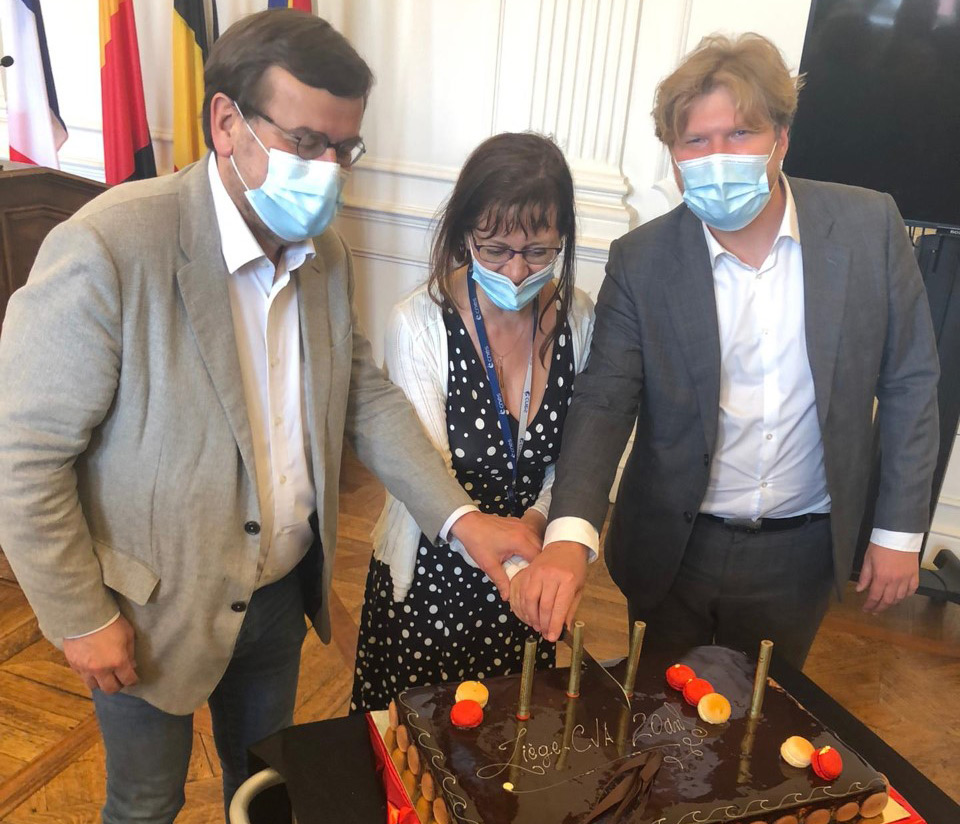 Willy Demeyer, Bourgmestre of Liège
Brigitte de Deyne, Responsible for International affairs at the city of Liège
Jean-Sébastien Lemay, CVA General Delegate
On this occasion, the participants had the honour of being welcomed by Willy Demeyer, Mayor of Liège, for a festive moment at the Town Hall in the presence of Jean-Sébastien Lemay, CVA General Delegate.
The main objective of this one-week stay for teenagers aged 14 to 17 is to familiarise them with scientific, space and robotic activities, while combining visits to companies, intercultural, cultural and sports activities.
This year the programme was very dense with various scientific activities, water rocket launches, robotics workshops, GPS courses and solar flower workshops as well as cultural excursions to Liege and Brussels.


Rocket workshop / Robotics workshop
The 2021 Science Holidays were supervised by Jeunesse Scientifique and organised with the valuable support of the city of Liège.
An Instagram story bubble has been dedicated to the experience of the participants, and you can find photos of all the activities proposed by following the @ariane_cities account.
CVA would like to thank Brigitte De Deyne, representative of the city of Liege within the association, as well as all the partners involved in the success of this programme.