The International Astronautical Congress 2022 was held at the Palais des Congrès in Paris from 18 to 22 September. The organiser of this edition was our CVA member; the Centre National d'Études Spatiales (CNES), also an IAF member since 1981. The beautiful city of Paris now holds the record as the city that has hosted the most IACs, with the first event in 1950, the second in 1963, the third in 1982 and the last one in 2022. The Paris-based Community of Ariane Cities was fortunate to be able to attend all week and see its exhibition on the history of European space transport displayed over several meters.
In total, 5 immersive days brought together more than 9,300 participants, 250 exhibitors from more than 113 countries from all over the world to discuss common and future challenges in the space sector.
This event was also an opportunity to promote our CVA network through our exhibition and informal discussions and meetings. The official CVA exhibition was displayed in the Press Centre, in a large format, giving a global view of the history of European launchers until today.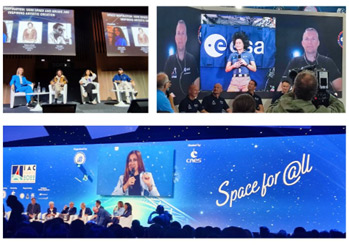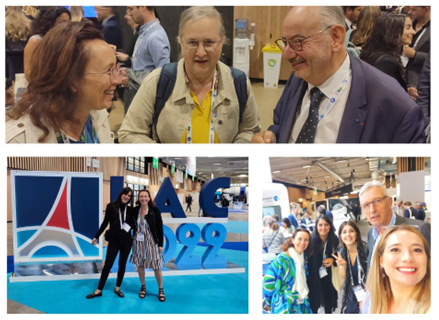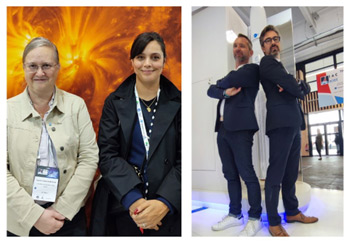 We would like to thank the International Astronautical Federation (IAF) and CNES for this amazing edition of the IAC 2022 in Paris.
A special thanks to all the people who joined us to share some time with us during this event. We were delighted to meet many CVA members and friends and to promote European space transportation during this intensive and inspiring week.
See you in Baku 2023!