A unique edition of the Summer School
After two years of absence due to Covid, the Summer School returns with a rich programme for the 2022 participants. Coming from different countries, such as France, Germany, Spain, Italy and French Guyana, the students and young professionals shared a multicultural experience during 5 weeks. Indeed, they had the opportunity to learn from theory to practice, notably thanks to the intervention of many experts in the European space transport sector. Aimed at university students, engineering students and young professionals in the aerospace industry, the programme covers the different aspects of space, in particular space transportation, and includes courses, conferences, visits to companies and space agencies, cultural and recreational events
The first part in Bordeaux Metropole – 5 to 23 July 2022
During their stay, the participants were welcomed and hosted by the Arts & Métiers school in Talence. They had the opportunity to attend various courses with speakers from ESA, CNES, DLR, Arianegroup, Avio and many others who came to meet the students to share their knowledge in their respective expertise.
Numerous visits to industrial sites in and around Gironde were a highlight. The young people had the opportunity to visit ESTIA and the Cité de l'Océn in Bidart, the CEA Megajoule Laser, the Aérocampus and the ArianeGroup site in Haillan.On the Arianegroup site, the teams were able to present their mini-water rocket projects to a jury of industry professionals.
Welcomed by the director of the site, Nicolas Foucard, during the presentation ceremony, the participants were rewarded for their investment in their mini-rocket project.
Another important moment of this edition was the official reception organised by Bordeaux Métropole. This event brought together elected officials, teachers and professionals from the space sector and honoured the VA257 launch sponsored by Bordeaux Métropole.
A second part in Bremen – 23 July to 10 August 2022
The second part of the summer school took place in Bremen, Germany. The programme is led locally by Professor Uwe Apel, head of the aerospace technology course at HSB.
As in Bordeaux, the students and young professionals were able to attend presentations by professionals and teachers from the space sector, including DLR, Arianespace, Isar Aerospace and OHB. Visits to the aerospace industry and space research institutions in the Bremen region gave the participants an insight into current space research and development at ArianeGroup, DLR, OHB and ZARM Droptower.
Another highlight of the event was the official reception by the Bremen City Council.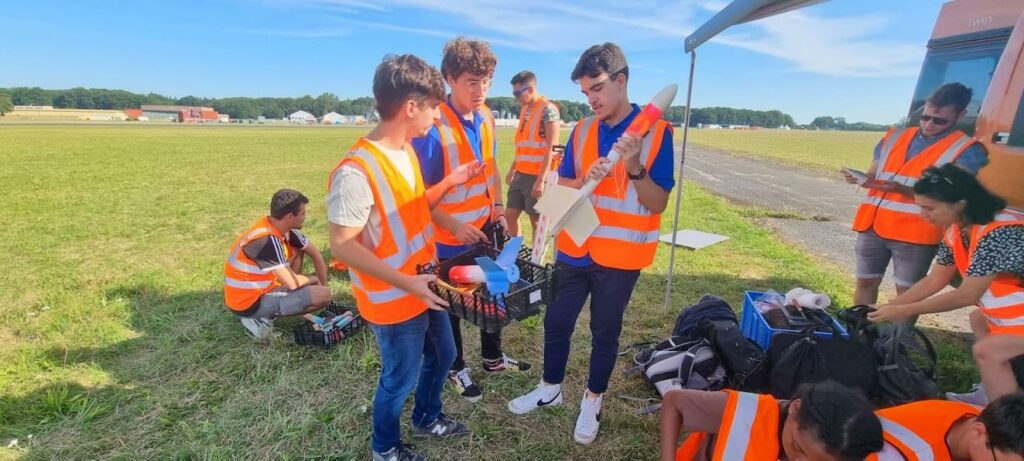 The alumni interview
In addition to the technical work, the cultural part of the Summer School 2022 programme should give participants the opportunity to exchange ideas and share their different cultural backgrounds through common experiences. They share their testimony of this 5-week multicultural experience in a video available on Youtube.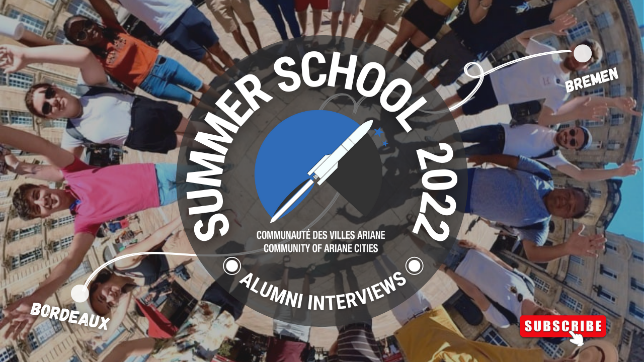 Acknowledgements
The Community of Ariane Cities would like to thank in particular Prof. Catherine Goetz and Prof. Uwe Appel as well as Bordeaux Métropole and the City of Bremen for organising this special edition and the speakers for giving young talents the opportunity to get a first hand experience in the European space transportation sector during the 5 exceptional weeks of the Summer School.
In particular: ESA, CNES, DLR, Arianespace, ArianeGroup, Avio, Isar Aerospace, OHB, The exploration company, Arts et Métiers, AJSEP, NAASC, Hochschule Bremen, Sciences Po, ISAE-Supaero